Dirk Riehle provides an excellent explanation of business behind Open and Closed Source Software:
http://www.riehle.org/computer-science/research/2007/computer-2007-article.html
.
LISASoft
/
TerraPages
apply these Open Source business principles to Geospatial Software. LISASoft provide value using Open Source Geospatial Software.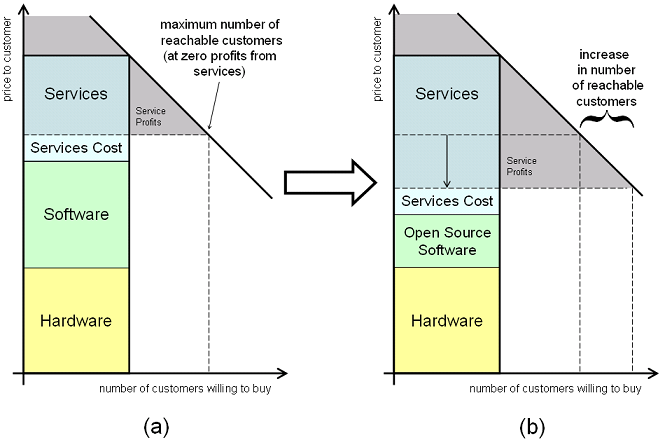 Using free Open Source allows Systems Integrators to increase services or reduce price.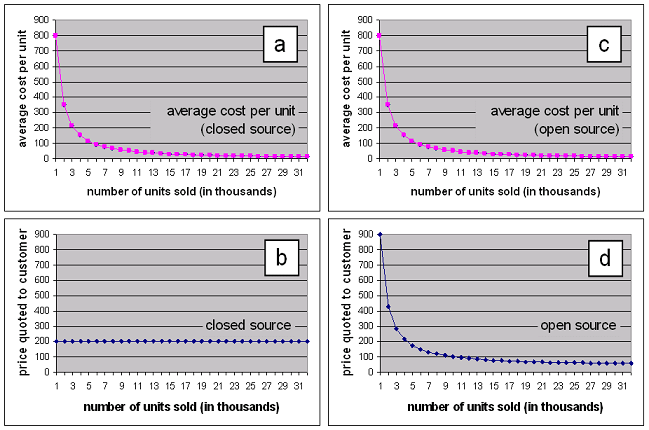 The price of dominant, closed source software reflects market demand rather than development cost. As open source projects mature, their cost undercuts closed source competitors. Dominant projects are forced to use lock in tactics or to open source as well.
Many Open Source Geospatial Products offer equivalent functionality and quality to existing dominant Closed Source products. Initial costly development is complete and Open Source offers better value for money.